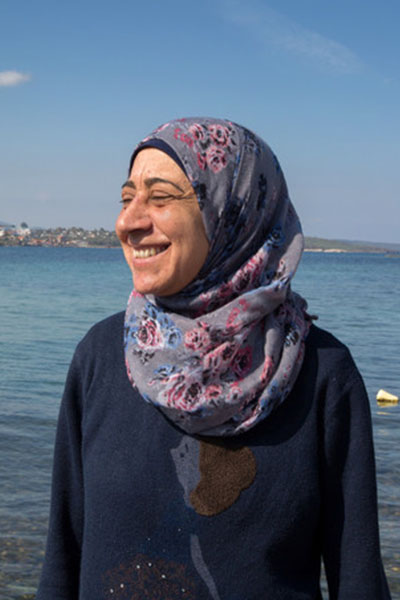 Thank you for visiting the virtual 'Museum Without a Home'.
As we celebrate these acts of solidarity with refugees we are also calling for the UK to change the rules that keep refugees who have reached safety in the UK separated from their families.
Right now, the UK only allows adult refugees to apply for their partners and dependent children under 18 to join them. This means that refugees who have been torn apart from their families by war and persecution continue to be separated from the people they love - children from mothers, brothers from sisters - because of unfair and restrictive rules.
We know that for refugees who have been through so much, rebuilding their lives and integrating into British society is much more likely if their families are with them.
That's why we're calling on the Prime Minister to show true leadership and help refugees rebuild their lives in the UK. These fairer new rules would stop children having to grow up alone, without their family, in the UK, young women being stranded in war zones and elderly parents left to fend for themselves.
As you leave the virtual 'Museum Without a Home' we call on you to pause for a moment and add your name to the Families Together Coalition letter to the Prime Minister
For this small act of solidarity we say a big THANK YOU
Learn more about the Families Together coalition here