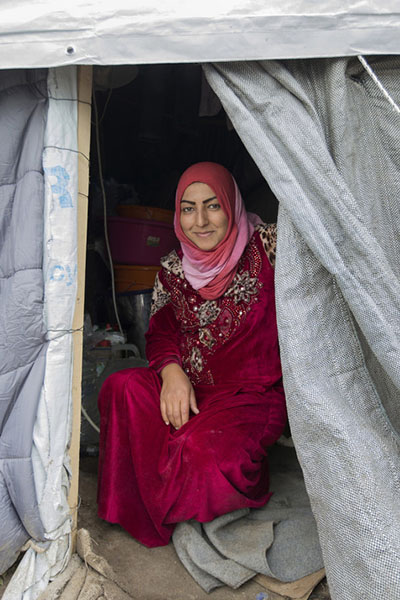 In 2015, more than 800,000 people fleeing persecution and poverty put their lives in danger during perilous sea crossings in search of safety and dignity in Europe. At a time of urgent humanitarian need the Greek people showed exemplary compassion and solidarity.
Oxfam and Amnesty International Greece wanted to acknowledge and celebrate the solidarity of the Greek people, who welcomed into their country those who had to flee theirs, and to encourage their continued support. We created a new museum, different from the ordinary, displaying the contribution of hospitality, humanity and solidarity towards migrants and refugees: a 'Museum Without a Home!'
On display are items which were given to new arrivals to support them as they adapted to their new surroundings. Each was a small act of solidarity that deserves a big THANK YOU.
The 'Museum Without a Home' has neither a specific location nor opening hours, while the objects it displays are not works of art, but ordinary items that the Greek people offered to people in need of protection and support, and that played an important part in their everyday lives.
These acts of solidarity are not unique to Greece. The 'Museum Without a Home' is growing. Now Oxfam, Amnesty International and STAR have brought this award-winning exhibition to the UK to celebrate the small acts of kindness that ordinary people here have taken to welcome refugees into their local communities. This exhibition has been touring the UK in support of the Families Together Campaign.
The COVID-19 pandemic has meant the physical 'Museum Without a Home' is temporarily closed to visitors. However, this celebration of solidarity and call to action cannot be silenced. Welcome to the 'Museum Without a Home' online. The exhibits you see here are exactly those that were on display at Newcastle University on March 16 2020, as lockdown commenced and the exhibits were taken into storage. We very much hope to see you in the real world again soon.
The 'Museum Without a Home' campaign received two Gold 'Ermis Awards' and the prestigious 'European Excellence Award' for best European NGO Campaign in 2016.
To the many university groups, secondary schools and local organisations who have hosted 'Museum Without a Home': your acts of solidarity deserve a big THANK YOU.